John Fricke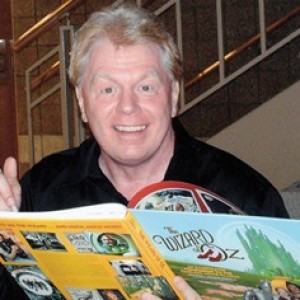 John Fricke is widely-regarded as the world's preeminent Wizard of Oz and Judy Garland historian and is the author of the new book, The Wonderful World of Oz (Down East Books, 2013). For the last year, he has served as a spokesman for Warner Bros. — as host of the Hollywood re-premiere of the film on its 75th anniversary; in publicity for its 3D/IMAX screenings and 3D DVD release, as well as its return-to-vinyl for world "Record Store Day"; and for its merchandising TV special on QVC. Fricke is prominently featured in the new documentary, "The Making of the Wonderful Wizard of Oz" that accompanies the DVD set and also provided the copy for the mini-coffee table book included in the packaging.
​​He is a two-time Emmy Award winner as co-producer and co-writer of the PBS-TV" American Masters" Judy Garland: By Myself and A&amp;E "Biography" special,  Judy: Beyond the Rainbow. Fricke received a Grammy Award "Best Album Notes" nomination for the booklet accompanying the Capitol CD release, Judy Garland: 25th Anniversary Retrospective.  ​<a href="http://www.amazon.com/John-Fricke/e/B001K8JX36″ target="_blank">Click Here to view some of John's books</a>
Ryan Jay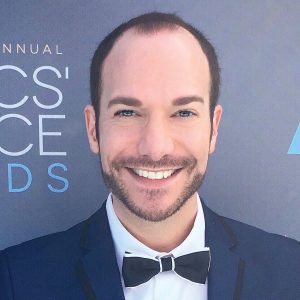 Ryan Jay is one of America's most popular nationally syndicated film critics. Based on his website, RyanJayReviews.com, he is featured weekly as resident film critic on The Morning Blend and weekend newscasts on the NBC-TV affiliate in Milwaukee, WI and the FOX-TV affiliate in Fort Myers, FL. On radio, he can be heard live Friday mornings on FM stations across the country, in addition to recorded weekly movie review segments for Premiere Networks. Ryan is a member of the Broadcast Film Critics Association which annually awards excellence in film at the Critics' Choice Movie Awards; and the Gay and Lesbian Entertainment Critics Association which annually hosts The Dorian Awards. Most passionate about movies and the arts, Ryan has cultivated a career celebrating entertainment and sharing his unique perspective with TV and radio audiences. He was host of Digital Dish, a weekly, live, celebrity gossip show on Today's TMJ4 Facebook page and continues to spotlight performers of theater and the arts on his Ryan Jay Review Facebook page. Often on the red carpet at movie premieres and events, he has interviewed many of Hollywood's A-list celebrities. And every other week he can be found in the pages of Us Weekly magazine as Fashion Police. Inspired since childhood by his favorite film, The Wizard of Oz, Ryan has become an Oz historian, interviewing the casts and filmmakers of many Oz films, publishing articles and presenting multimedia lectures, celebrating the legacy of Oz to audiences from around the world at annual Oz festivals in NY, IL and KS, along with universities and theaters and museums. He is currently directing a documentary film about the stories behind the songs from The Wizard of Oz; and co-authoring a book about the making of Return to Oz with Emma Ridley (Ozma). Ryan has worked as a television producer of major pop culture and entertainment programming for networks such as Bravo, Showtime, MTV, VH1, Nickelodeon, TLC, and even The Jerry Springer Show.
For more info, including his movie reviews, visit his website RyanJayReviews.com.
Emma Ridley
---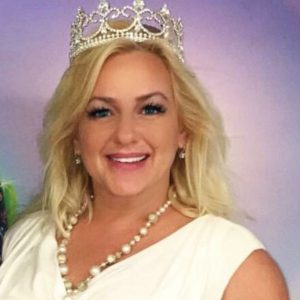 Emma Ridley is a real-life Disney princess, having played Princess Ozma in Return to Oz, Walt Disney's 1985 live action sequel to The Wizard of Oz. After a short acting career, Emma became an entrepreneur, opening female-affirming fitness centers in the Los Angeles area. She continues to thrill Oz fans of all ages at festivals and events around the country, sharing her experiences on set of the cult classic. She is currently co-authoring a book about those memories with Oz historian Ryan Jay. She lives in California but is often touring the globe with her fiancé, renowned ballroom dance cinematographer Michael Carter, her children and puppies.