STAY TUNED!
We will be announcing all of the details on the upcoming 2015 Midwest Oz Fest very soon!  Check back often as we will be posting all of the latest news right here to keep you up to speed on this years event. We are planning a truly wonderful event this year and are very excited to see everyone come out and enjoy themselves.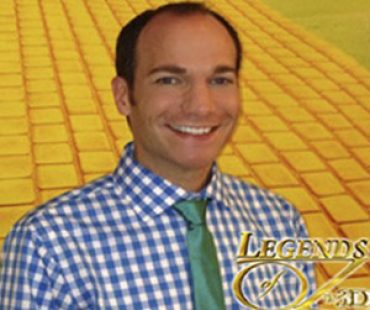 Ryan    Jay, a life long Oz fan, is a popular TV and radio film critic, appearing weekly on NBC-TV in Milwaukee, WI and nationally syndicated by Premiere Radio Networks on FM stations across America.He is a member of the Broadcast Film Critics Association. Often on the red carpet at movie premieres and events, he has interviewed many of Hollywood's A-list celebrities. At the inaugural Midwest Wizard of Oz Festival, Ryan will share with audiences his exclusive red carpet and one on one interviews with the cast and filmmakers of Legends of Oz: Dorothy's Return and Oz the Great and Powerful; plus coverage of The Wizard of Oz IMAX 3D world premiere and more. Ryan can be found every other week in the pages of Us Weekly magazine as Fashion Police. Prior to his career as an entertainment journalist, he worked as a television producer of major pop culture programming for networks such as Bravo, Showtime, MTV, VH1, Nickelodeon, TLC, and even The Jerry Springer Show.For more info, including his movie reviews, visit his website: www.RyanJayReviews.com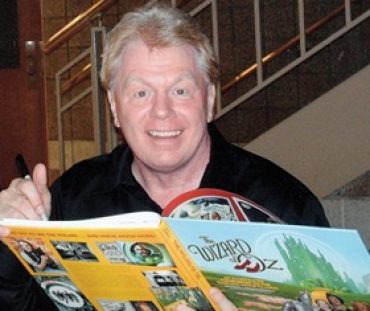 John Fricke is widely-regarded as the world's preeminent Wizard of Oz and Judy Garland historian and is the author of the new book, The Wonderful World of Oz (Down East Books, 2013). For the last year, he has served as a spokesman for Warner Bros. — as host of the Hollywood re-premiere of the film on its 75th anniversary; in publicity for its 3D/IMAX screenings and 3D DVD release, as well as its return-to-vinyl for world "Record Store Day"; and for its merchandising TV special on QVC. Fricke is prominently featured in the new documentary, "The Making of the Wonderful Wizard of Oz" that accompanies the DVD set and also provided the copy for the mini-coffee table book included in the packaging.
​​He is a two-time Emmy Award winner as co-producer and co-writer of the PBS-TV" American Masters" Judy Garland: By Myself and A&E "Biography" special,  Judy: Beyond the Rainbow. Fricke received a Grammy Award "Best Album Notes" nomination for the booklet accompanying the Capitol CD release, Judy Garland: 25th Anniversary Retrospective.  ​Click Here to view some of John's books